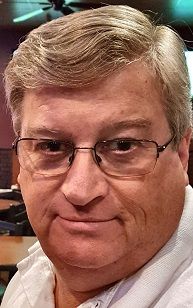 Do you love classic rock? Are you passionate about the iconic bands and songs of the 60s, 70s, and 80s? If so, then you need to check out SKY7music.com, Only Classic Rock where you can listen to a personality who shares your love for this timeless genre: Dean Benson.
Who is Dean Benson? He's a veteran broadcaster with over 20 years of experience in the radio/portable D.J. industry and an unrivaled knowledge of classic rock. Dean grew up listening to Led Zeppelin, The Rolling Stones, Pink Floyd, and The Who, and his love for their music has only deepened over time. He believes that Classic Rock is more than just a collection of songs - it's a cultural phenomenon that embodies the spirit and values of a generation.
When you tune in to Dean's show on SKY7music.com, Only Classic Rock, you'll hear not only the classic rock hits that you know and love but also deep cuts, rare tracks, and live recordings that you may have missed. Dean has an extensive collection of vinyl records, CDs, and digital files that he draws from to create a unique and eclectic playlist every week. Whether you're a lifelong fan of Classic Rock or a newcomer to the genre, you'll find something to enjoy on Dean's show.
But Dean is more than just a music curator - he's also a skilled communicator who knows how to engage his audience. He shares his "Dean-isms" and funny anecdotes about life, and just about everything, creating a lively and informative listening experience. Dean's show is not just a passive form of entertainment but an immersive journey through classic rock history.
What sets Dean apart from other personalities on SKY7music.com? It's his authenticity and passion. Dean doesn't play classic rock simply because it's popular or fashionable - he does it because he genuinely loves it. He respects the artists who created this music and the fans who keep it alive, and he wants to share that love and respect with as many people as possible.
If you haven't listened to Dean's show on SKY7music.com yet, then you're missing out on one of the best Classic Rock experiences on the Internet. So grab your headphones and immerse yourself in Dean Benson's world of Only Classic Rock. You won't regret it!
Want to email Dean?  deanbensonrocks@gmail.com  
Want to listen?   www.sky7music.com/onlyclassicrock
Meet Dean Benson, "The Dean of Rock and Roll" from SKY7music.com, The Only Classic Rock channel